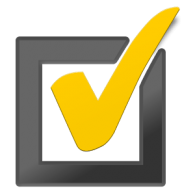 If you have a career in technology then you know how important certifications are to obtain a good position. I have been taking exams for quite some time and along the way I have found that practice exams are the best way to prepare. You can enroll in boot camps and they are great however they are extremely expensive. I personally purchased a good study guide off of amazon and read it cover to cover. Granted you will probably pass out on the table and wake up in a puddle of your own drool while reading it. But it is important to get the fundamentals and background.
Ok well you have done the required reading good for you! now its time to do some practice exams. I personally went to https://www.examcollection.com you can sign up for a free account and download the user submitted VCE files (practice exams) Make sure you check out the posts regarding each file as it will help you figure out how good the dump (VCE) actually is. I would also suggest going through the questions and researching them to be sure they are all correct.
OK so now you have a VCE exam file. How do you open it to take the exam?
well if you take exam collection.com advice you will be downloading avanset VCE exam simulator from https://www.avanset.com/vce-simulator.html I used it for my first exam and it is a very nice product. However the company that produces the software are profiteering gluttons that are trying to get rich quick off of their application by charging ridiculous licensing fees. At the time I am writing this article they are charging $15.99 a month! If you are like me and not the Geico insurance commercial made out of money motorcycle guy that is just too darn expensive especially considering the costs of the exams!
So what can we do?
Well boys and girls here is where things get interesting. in the google market there is a application called A+VCE you can check it out here https://play.google.com/store/apps/details?id=com.on_labs.android.aplus It costs $14.99 but it is a one time charge and works very well and will not break the bank.
Ok I know you are thinking Hey I need to work on my computer I don't have a android tablet etc etc.
Well you are in luck here is what ya do
go to https://www.bluestacks.com/ just download the windows app player for and install it on your pc. If you do not have a google account you will need to set one up to purchase the A+ VCE application from the google play store. install it download your VCE files and start practicing and don't go broke doing it!