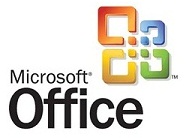 I am sure many of you have tried to open a document that has been emailed to you only to have word give you the ambiguous nondescript error about not being able to open the document. well here is how to get rid of it. BTW it is also easily remedied via group policy which is how I made the change in my circumstance.
By default Office 2010 will open documents in protected mode that fail validation, have been downloaded from the internet, are located in potentially unsafe location and include attachments. Protected view opens the document in read-only mode thus minimizing the exposure to some potential security threat.
If you are an experienced user who is annoyed by the protected view, you can always disable it even though it is not recommended by Microsoft.
Open MS Word 2010, go to File Menu(Office Backstage) and select Options. Select Trust Center from the left sidebar and then click Trust Center Settings button in the main window. Now in Trust Center dialog window, select Protected View from the left sidebar and disable protected view for any desired option.
You can disable Protected View for files that failed validation, that have been downloaded from the internet, are located in unsafe locations, and/or contain attachments.
When done, hit OK. The above example is that of Word 2010, you will have to manually uncheck the options from Excel 2010, PowerPoint 2010, Outlook 2010, etc.